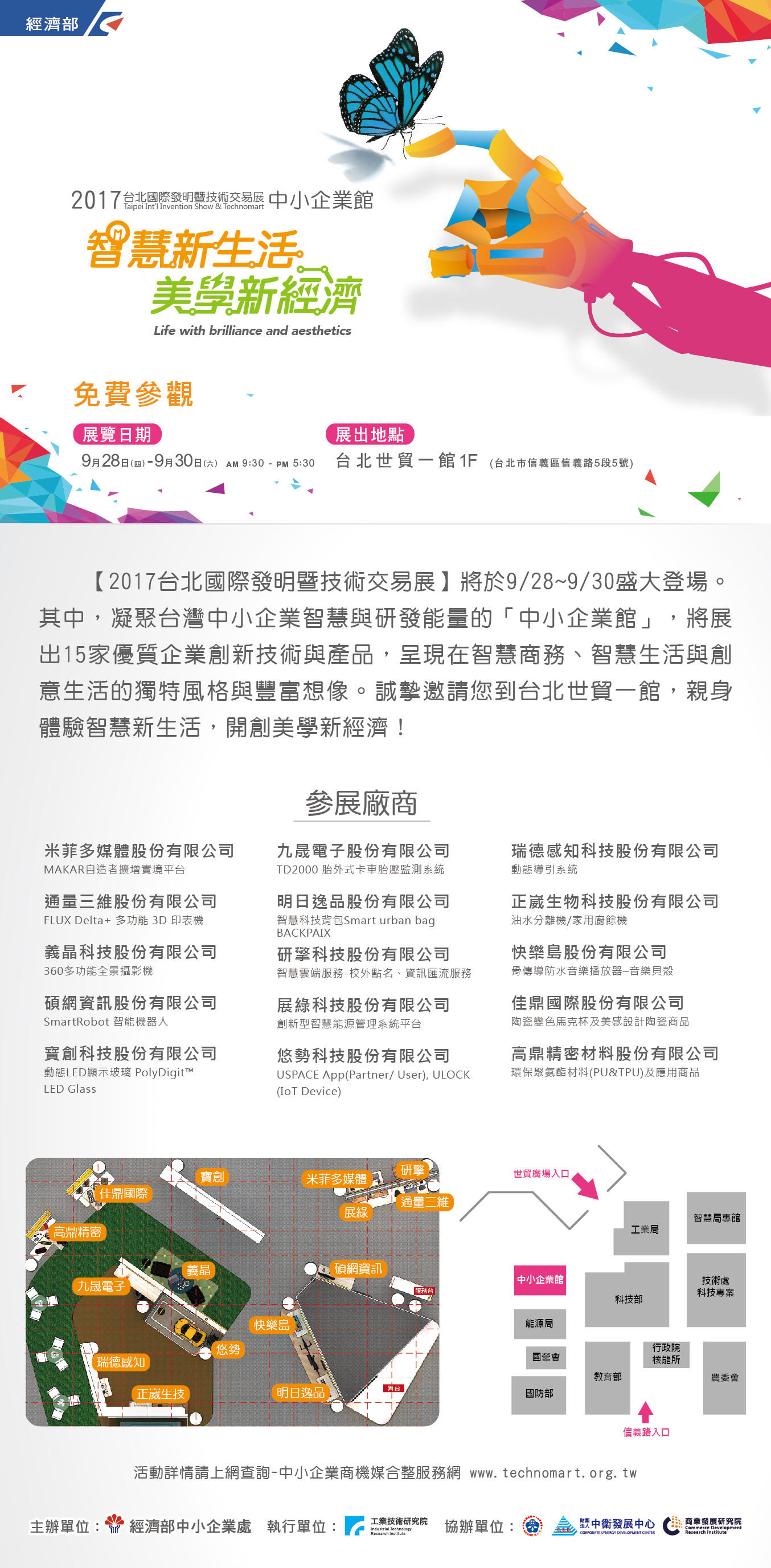 2017 Taipei International Invention Show & Technomart
2017 Taipei International Invention Show & Technomart
Date:
2017/09/28(Thur.)~2017/09/30(Sat.)
Time:
9:30 A.M.~5:30 P.M.
Location:
Taipei World Trade Center Exhibition Hall 1
(Address: No. 5, Sec.5, Xinyi Rd., Xinyi Dist., Taipei City 110, Taiwan (R.O.C.))
Over 1,000 new inventions, technologies, and patents
600 domestic and international inventors / companies taking up more than 900 display booths
The exhibition is expected to draw more than 60,000 visitors!