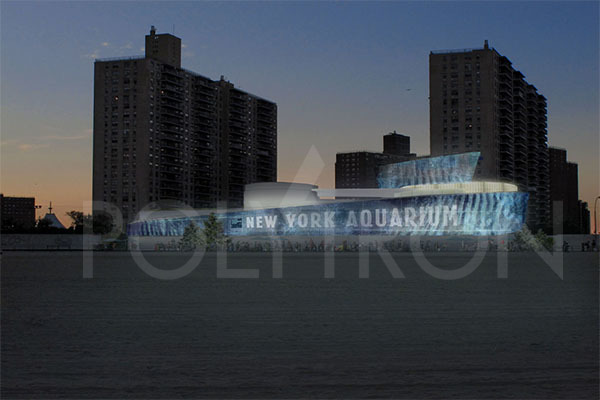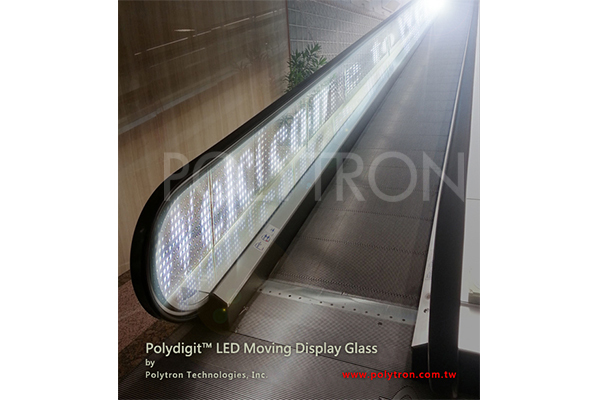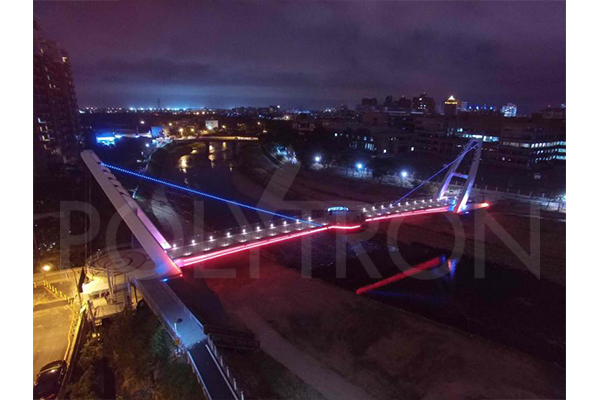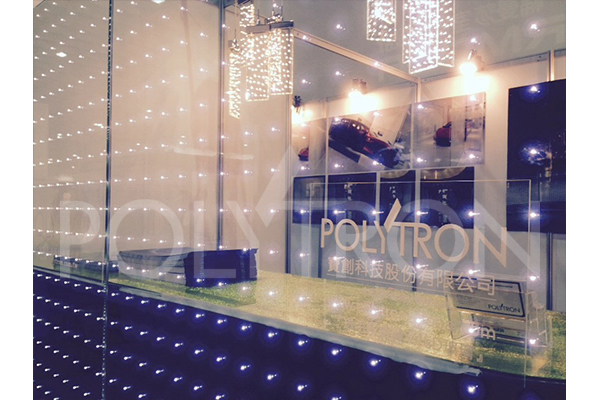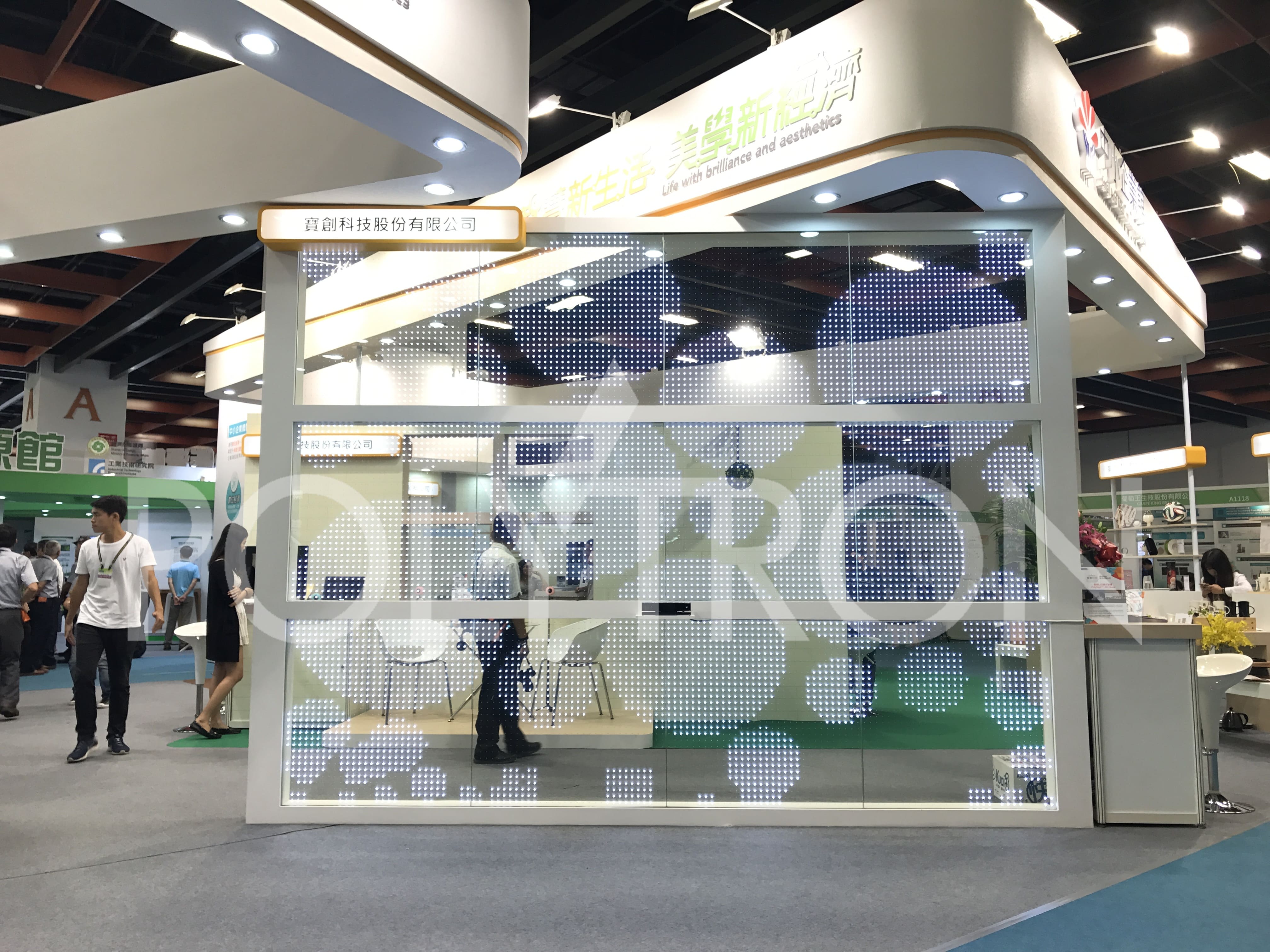 PolyDigit™ LED Display Glass
PolyDigit™ LED Display Glass is a special, patented technology that incorporates LED light sources on conductive film which should be laminated with glass panels. Since it allows for individual control of each dot of LED (dot to dot technology), it is programmable to present different words, image and company.
PolyDigit™ LED Display Glass serves as an excellent partition, promotional tool in creating attention-grabbing displays and storefronts. Some application examples are storefronts, hotels, conference rooms, exterior window displays, inner doors/shop windows, façades, shelf displays, skylights, boutiques/specialty counter displays, and more.
PolyDigit, LED, Transparent, Glass, Digital, Moving, Display, Lighting Equipment
What is PolyDigit™ LED Display Glass?
LED light sources are supplied with power without any distracting wires through transparent conductive film capable of conducting electricity. Electrical power and signal transmission are executed via the transparent conductive coating of PolyDigit™ LED Display Glass.
It allows for individual control of each dot of LED (dot to dot technology)

It supports words/pictures (bmp, jpg, jpeg), simple sheet, GIF animation and FLASH animation.

Glass panels can be combined with same size of glass panels.
Application
It could display promoting information via PolyDigit™ LED Display Glass. Meanwhile, your demonstration in showcase won't be shaltered from PolyDigit™ LED Display Glass due to high transmittance of it. It is regarded as an excellent promotional tool that easily catches passersby's attention at night!
Do you make full use of glass panels on escalator? It would be the best place to convey information via displaying. It is suitable for train ststion, department store, surpermarlet and so on. Try to make the best of it!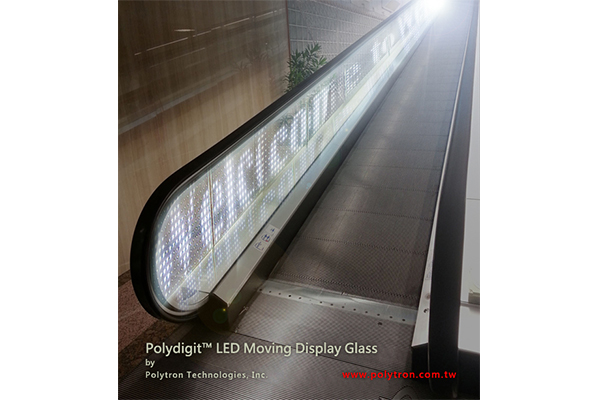 Do you have other ideas?
Contact us for further discussion about your vision, we will try our best to help you implement it!
Share with us:pt@polytron.com.tw (Click it!)
Specification
Max Size:500x1000mm

LED Color:White

Power Consumption:Less than 10W/m2
Quality Concern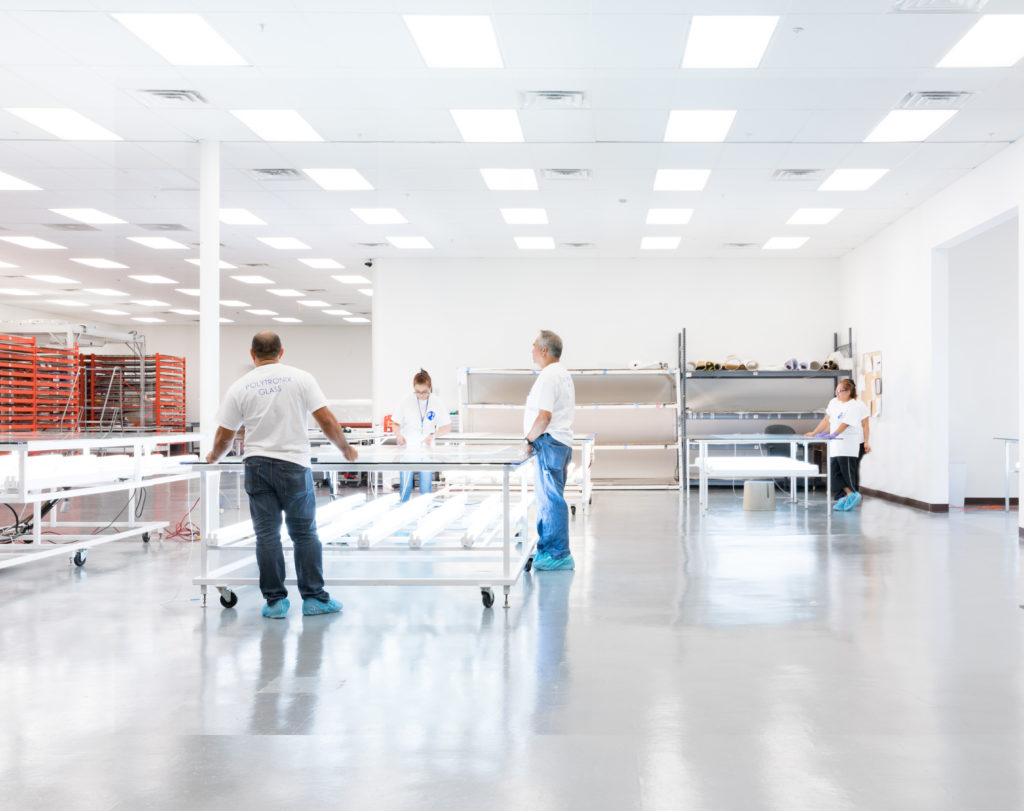 We dedicate our time to providing quality products to every customer by focusing on maintaining a strong quality management system. It is important for us to not only meet our customers' expectations but to exceed them by having skilled technical expertise at our disposal. We are able to troubleshoot critical situations when necessary, to give advice on framing or smart home systems, and to educate customers on optimum lighting conditions for the lowest haze.
Would you like to know more information?
Please feel free to contact us! Email:pt@polytron.com.tw (Click it!)