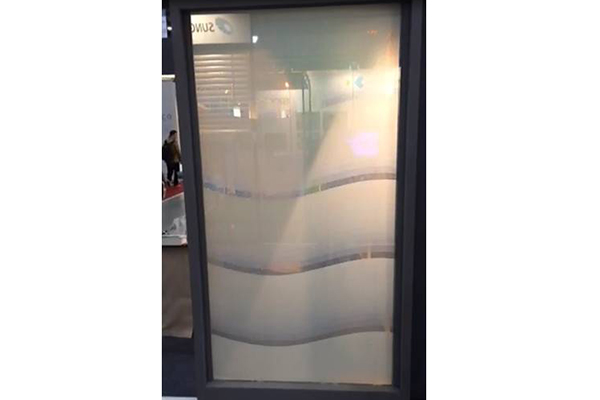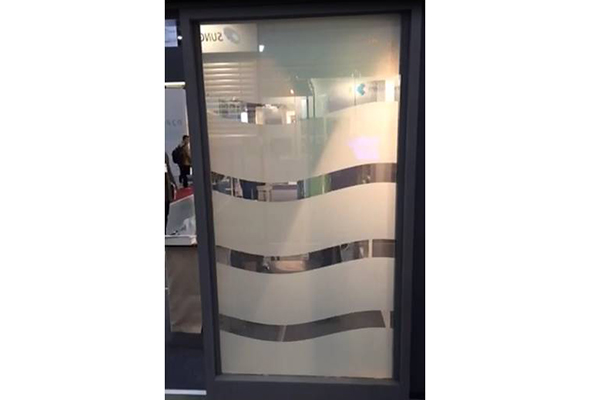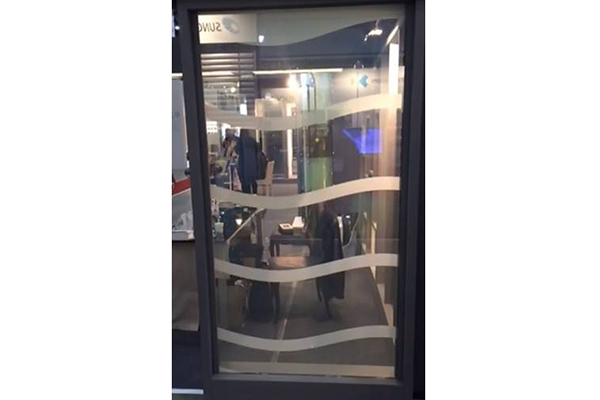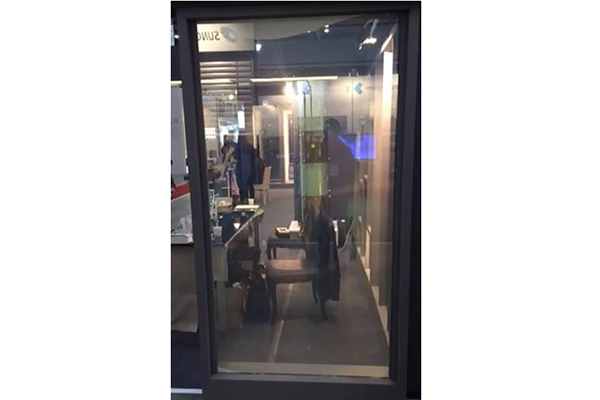 PolyBlind™ Film&Glass
PolyBlindTM (Electronic curtain) is one of our latest technologies; a patented technology that divides switchable sections as a curtain or shutter, one section at a time in a single piece of film or glass without visible wires. It can be programmed to transition up or down, or you can program only one or two sections at a time to be "private" while others are clear.
PolyBlind™ (Electronic curtain) can be installed in the office, study room, bathroom, show room, VIP room, etc. There are so much advantage that you can think such as cutting down on germs and allergens, decreasing the dust in your place, protecting your privacy, etc.
PolyBlind, Electronic, Curtain, Glass, Transparent, Cloudy, Blind Window, Electronic curtain, Magic Glass, Power Glass,
UV protection, Sun protection, fashion glass window design, intractive window glass design
Design for indoors and outdoors.

Replace blinds and curtains with a dust-free easy-clean glass blind.

UV protection >99%.
Glass color:Clear, bronze, gray, green tint, pink, blue,... etc.
Glass type:Annealed, Low-Iron Glass, Heat / Chemical

Strengthened, Tempered (All laminated),Insulating Glass

Thickness:7.5mm (3+3mm) to 39.5mm (19+19mm)
Size:Up to 1,200 mm x 2,400 mm
Shape:Any shape, including holes anywhere.
Environment:Storage -20℃ to 70℃ (-4℉ to 158 ℉) /

Operation -10℃ to 60℃ (-14℉ to 140℉)

Eletrical:

Driving voltage 65 ± 5 volts A.C.

Current less than 20 mA/ft2,

Power less than 1 watt/ft2

Switching time:Approx. 100 milliseconds at room temperature
Optical:Transmission approx. 75% /

View angle approx. 150° /

Scattering effectiveness approx. 1 inch

Life:Greater than 10 years (indoors)

Claim is supported by manufacturer's testing data

Controller:Depending on the design