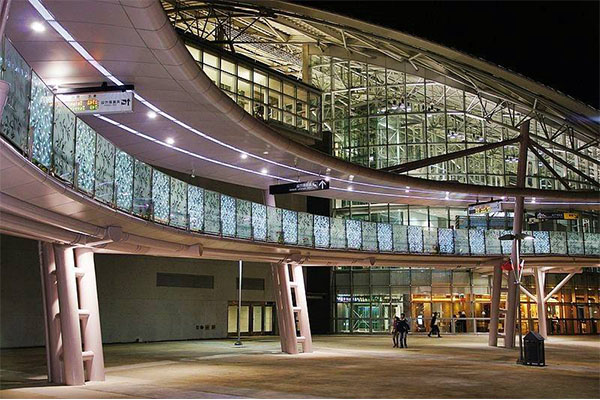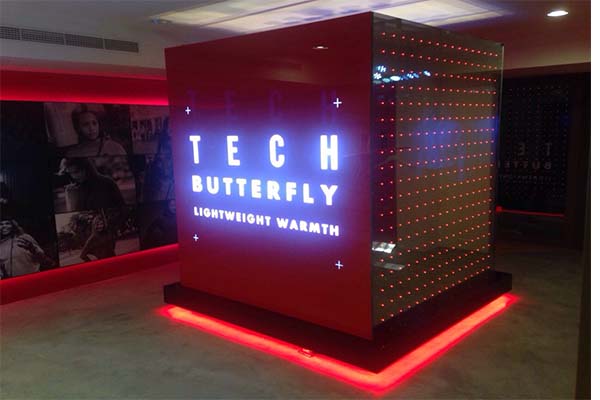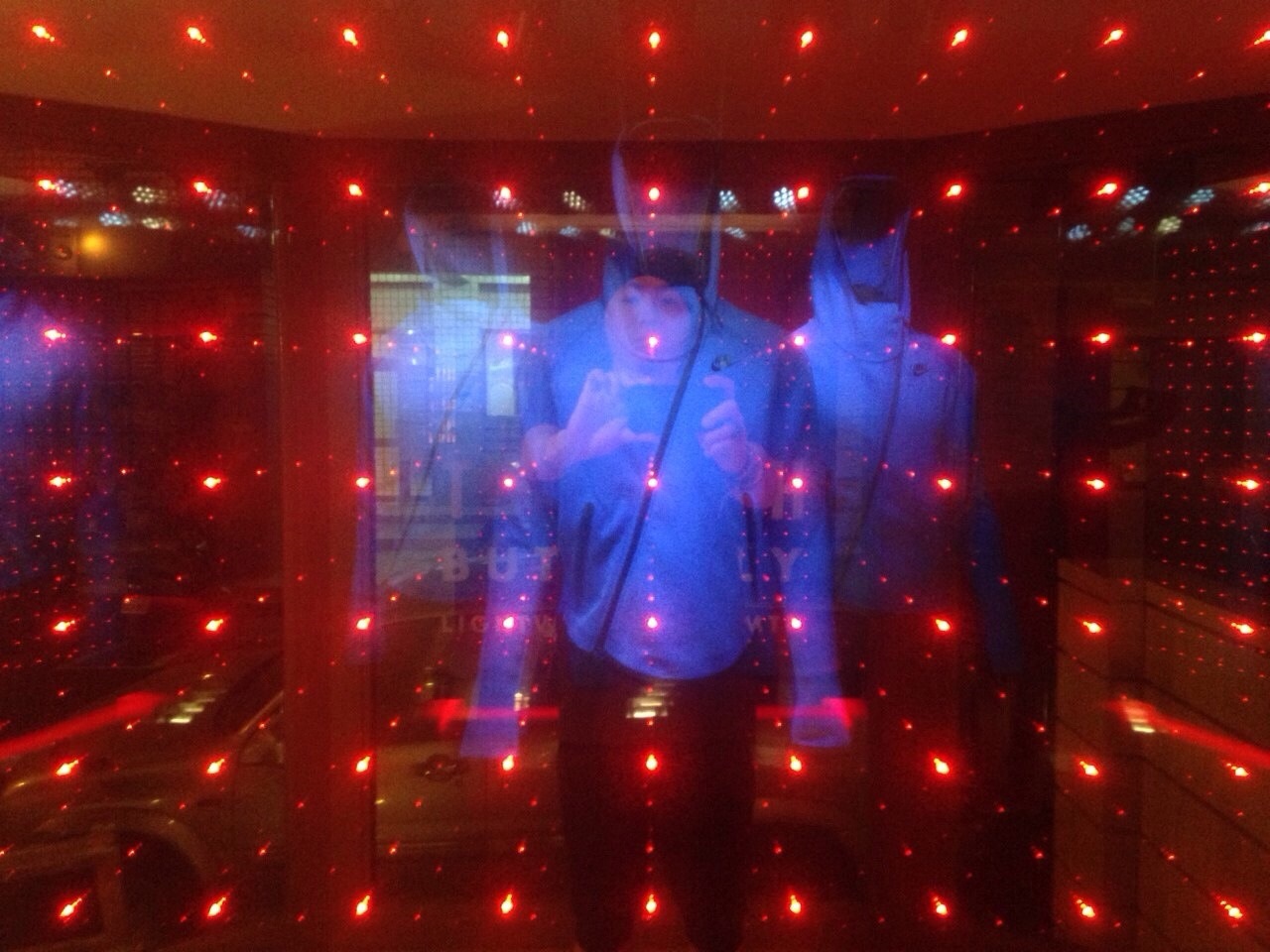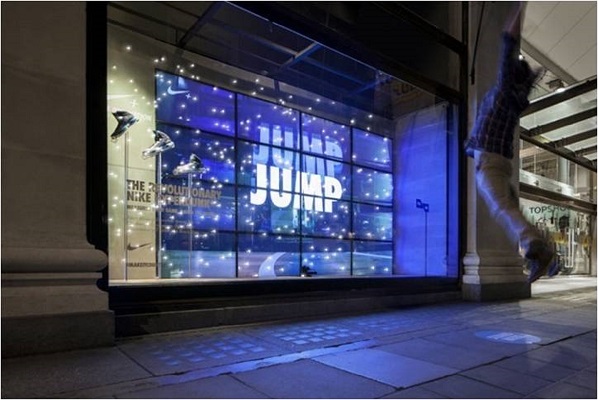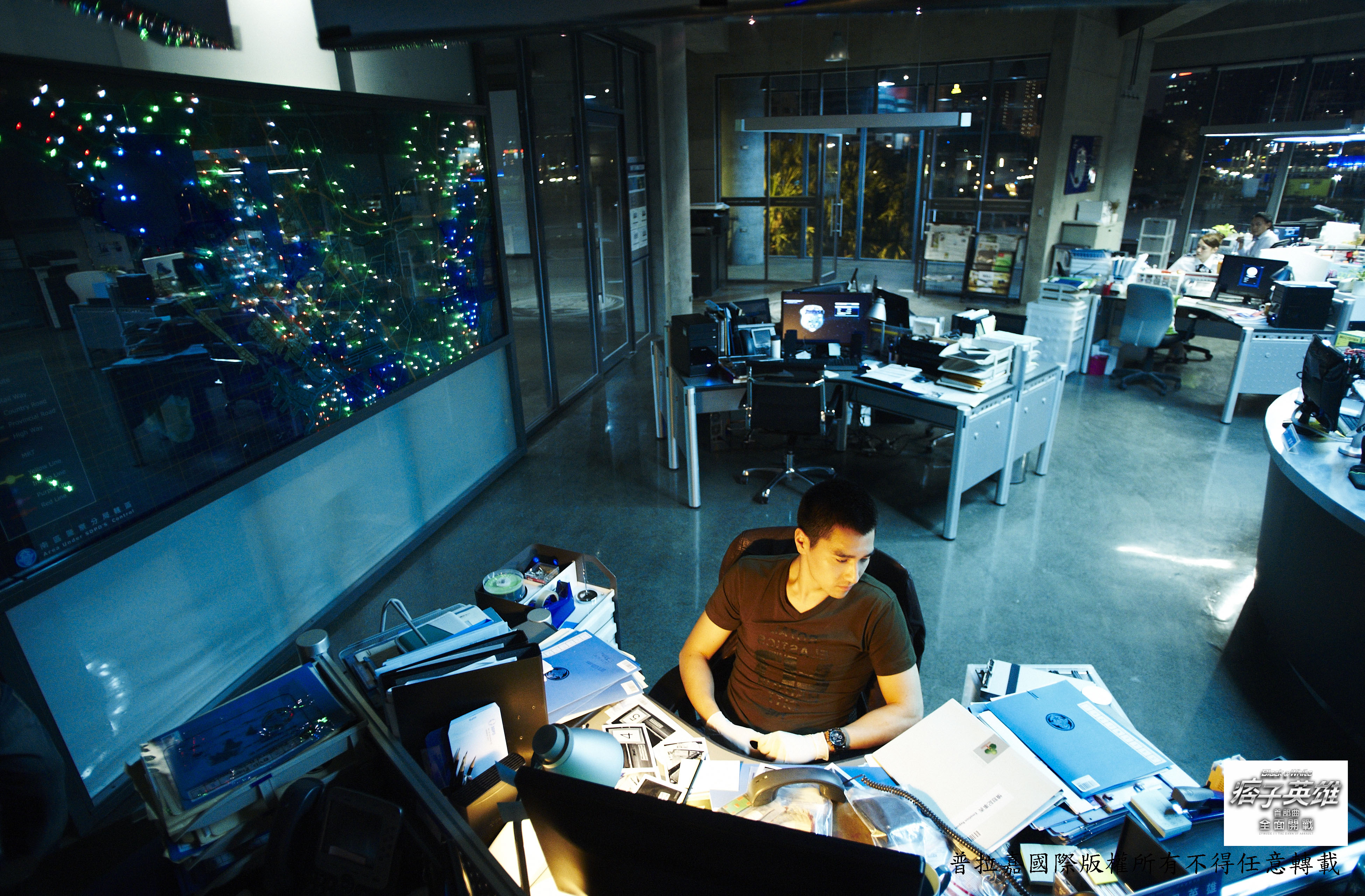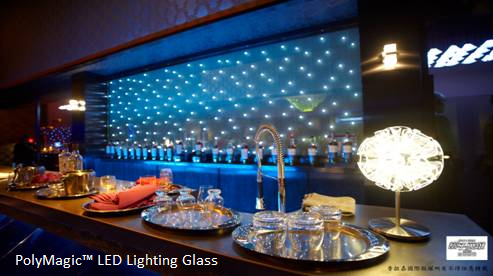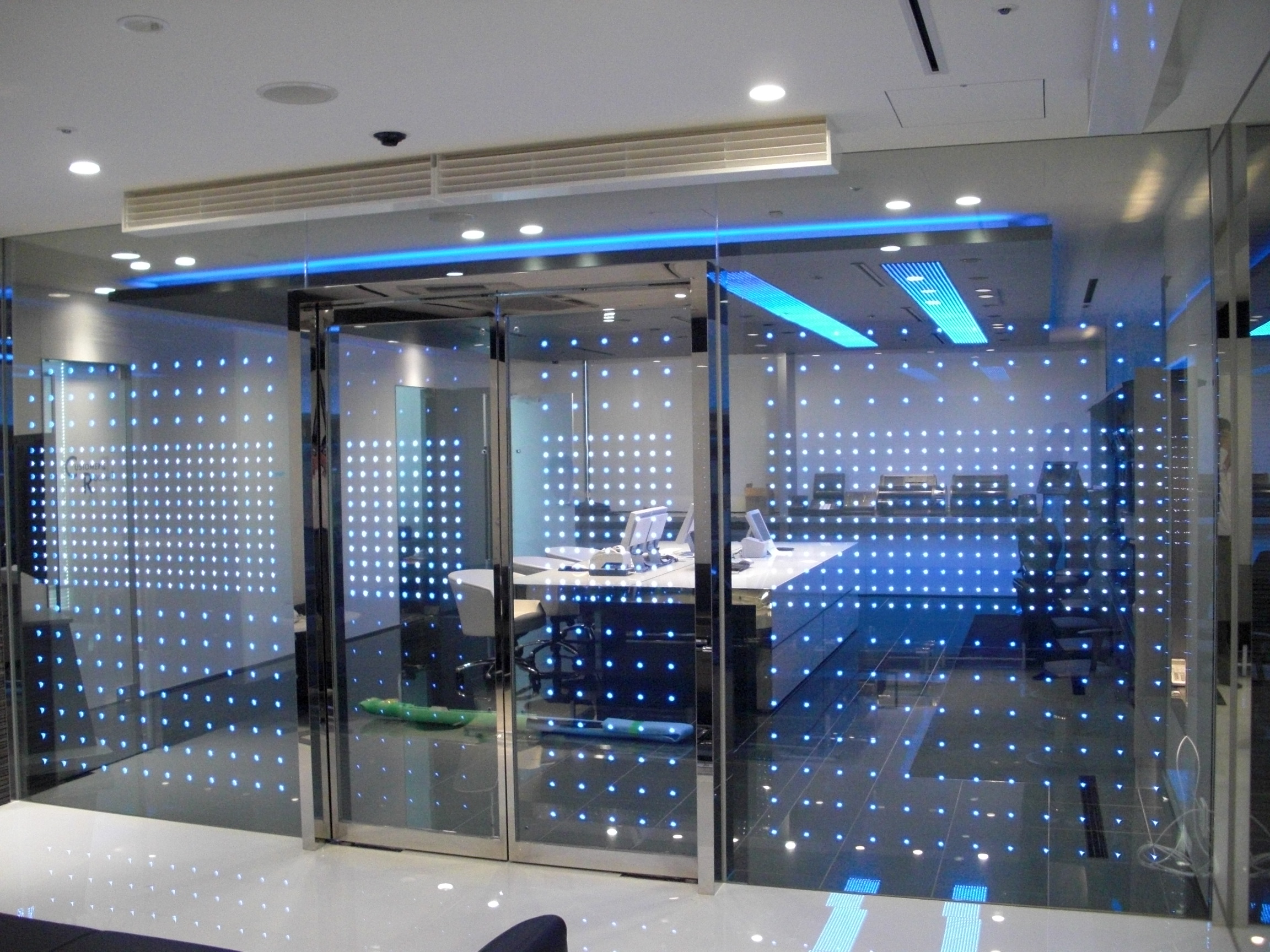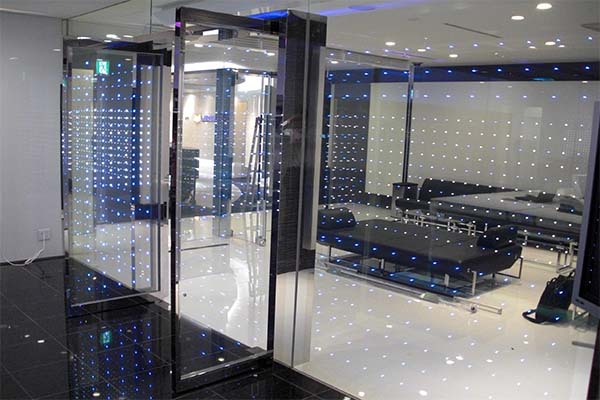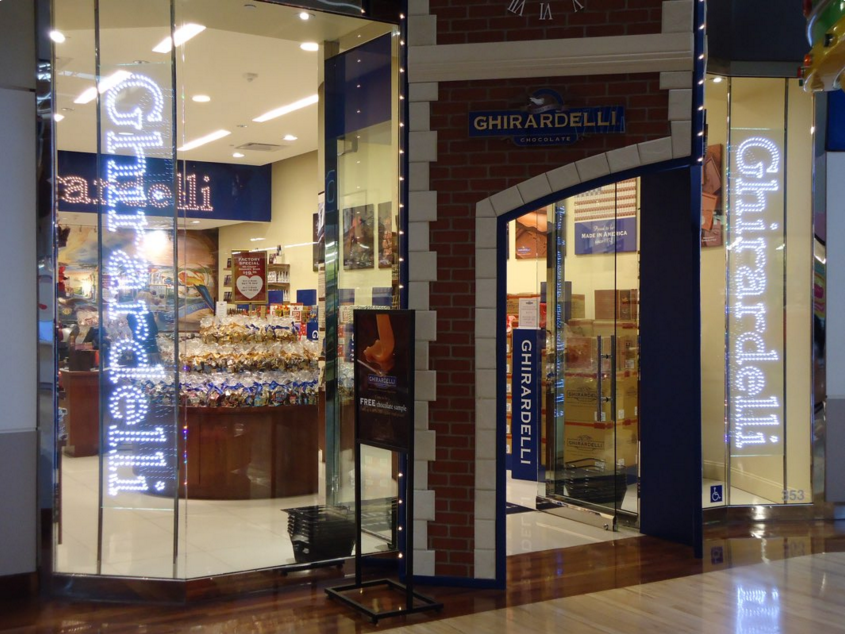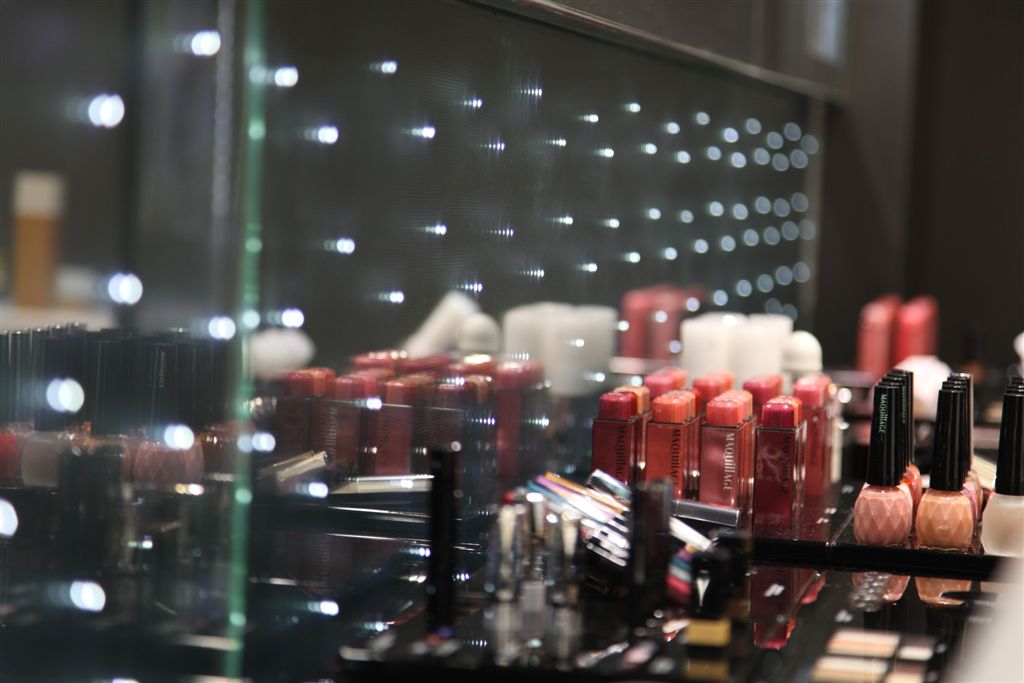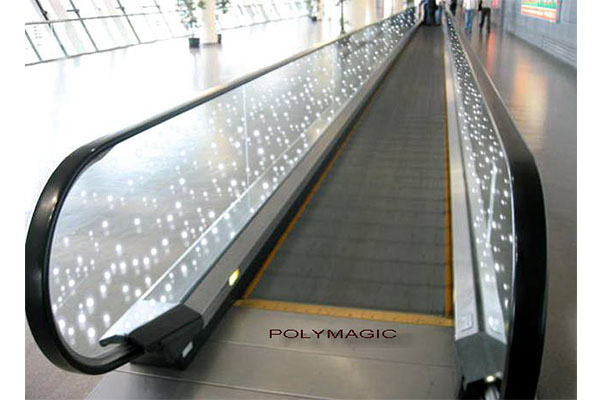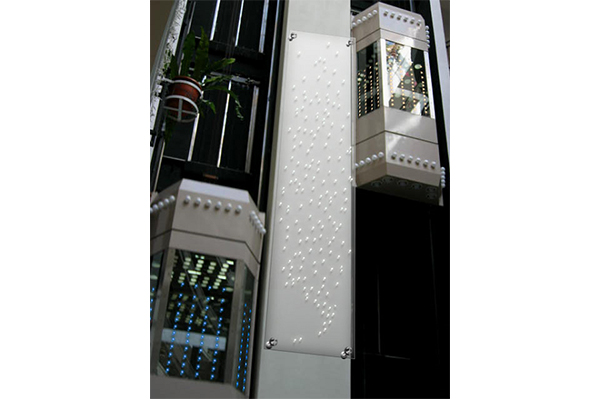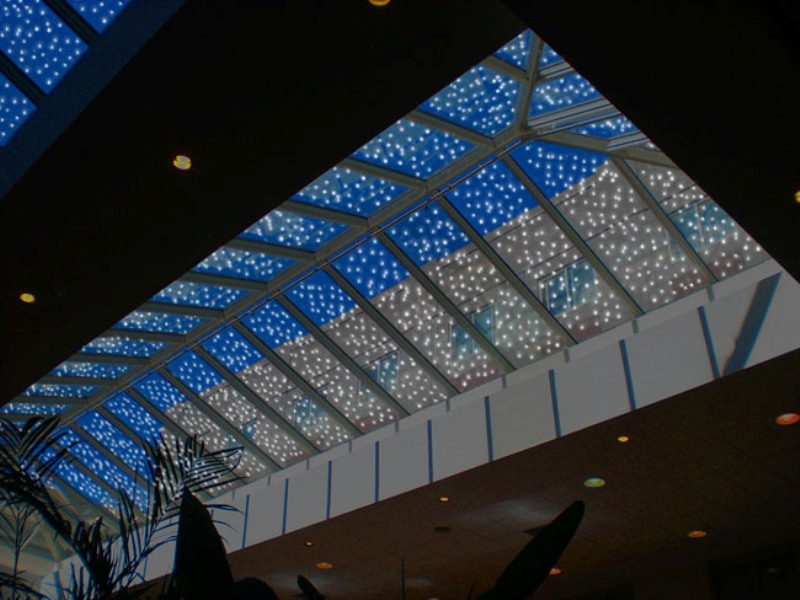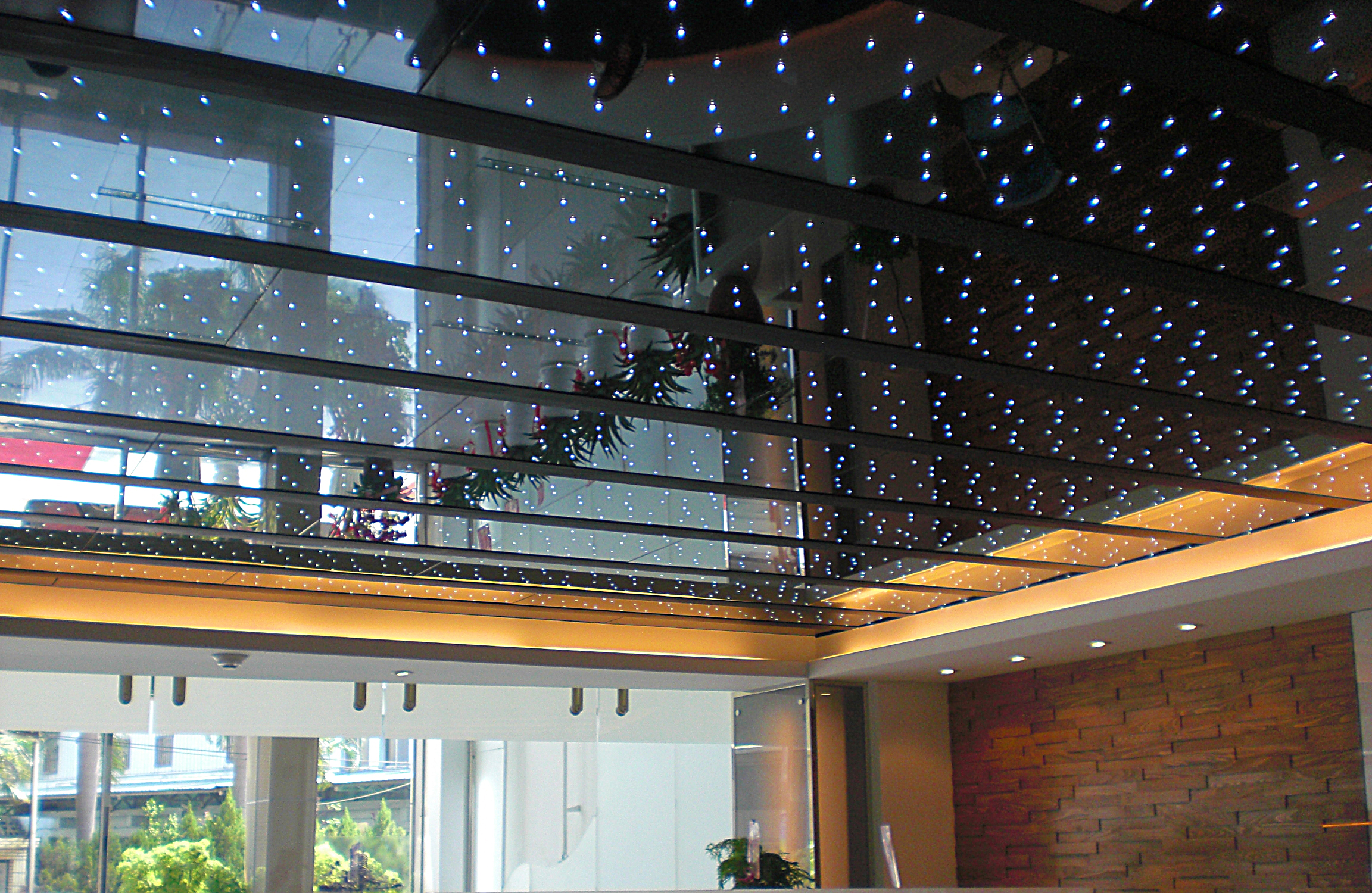 PolyMagic™ LED Film&Glass
PolyMagic™ is a special, patented technology that incorporates LED light sources into laminated glass panels to create distinctive patterns, images, and logos. It serves as an excellent partition, promotional tool in creating attention-grabbing displays and storefronts.
Some application examples are storefronts, hotel, conference rooms, exterior window displays, inner doors/shop windows, façades, shelf displays, skylights, boutiques/specialty counter displays, and more.
PolyMagic, LED decoration, LED Glass, Indoors lighting decoration, Cool Glass, Lighting Equipment, LED display, Living room Light, Green Power LED, Saving Energy LED
Special patented technology that incorporates LEDs light source and electronic materials into glass panels to create distinctive patterns, image, and logos.

An excellent promotional tool that creates attractive displays.

Bright, high performing LED light sources save energy costs.

Special flat or curved LED glass to match your applications without distracting wires.
Glass color:Clear, bronze, gray, green tint, mirror…etc.
Glass typed:Annealed , tempered , curved…etc or with print (ALL laminated)
Led color:Green , Yellow-white , White , Red , Blue (bright, double-sided exclude red)

Thickness:8.5

mm (3mm+3mm) to 40.5mm (19mm+19mm)
Size:Up to 1,900 x 3,750mm
Shape:Any shape, including holes anywhere
Environment:Operation -20℃ to 80℃ (-4℉ to 186℉)
Power supply:100-240VAC
Driving voltage :

Depending on the design

Switching time:Less than 100 milliseconds
Optical:Transmission more than 80% / View angle approx.160° / UV protection 99.8%
Life:Greater than 10 years