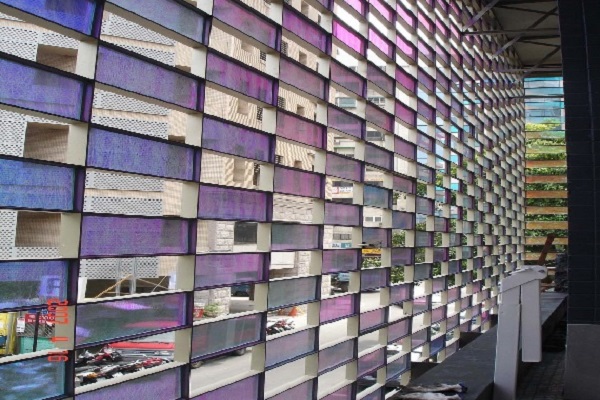 PolyFlush™ Film&Glass
One sided glass that is a rich blue and purple from the darker side, and reflects vibrant colors with a hint of gold on the bright side.This attractive, eye-catching material changes colors whenviewed from different angles, blocks 99% UV, and gives life toyour displays and curtain walls.
PolyFlush, Imaginative, Colors, Displays, Discoloration
Colorful: appears in different colors when viewed from various angles.

Attractive: enhance your most imaginative product displays.

Eco-friendly: no oxidation problem, and provides up to 99% UV protection.
Glass type:Annealed, tempered ,curved…etc(All laminated)
Thickness:7mm (3mm+3mm) to 39mm (19mm+19mm)
Glass size:Up to 1,370mm x 3,800mm and more
Film size:1,370mm x 20M by Roll for film
Shape:Any shape, including holes anywhere
Environment:-20℃ to 80℃ (-4℉ to 186℉)
UV Protection:99%