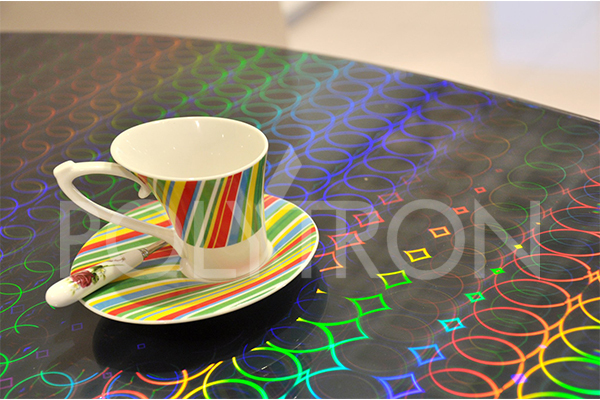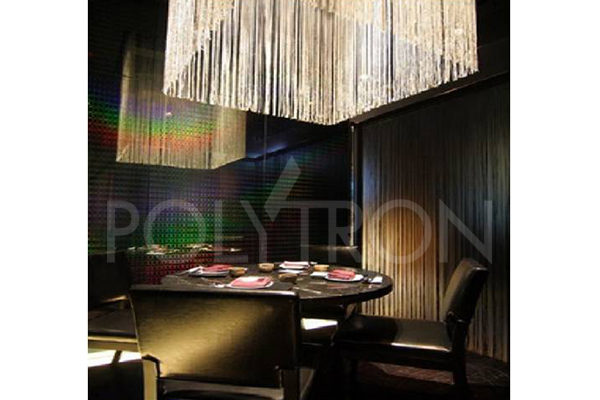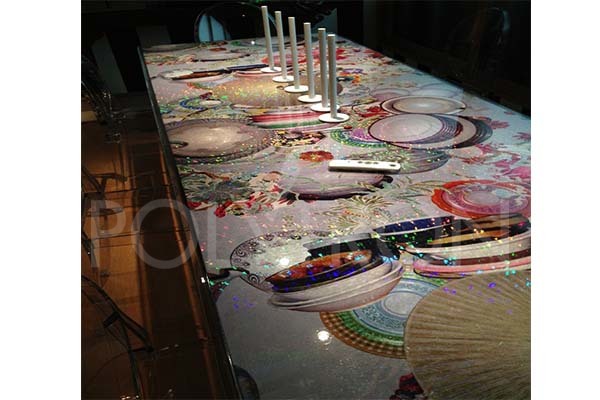 PolyHolo™ Film&Glass
PolyHolo™ Film/Glass is a new optical glass that creates unique glass panels embedded with holographic patterns.There are a variety of colorful, attractive, and eye-catching patterns available for your design and specification.
Applications include: outer windows, conference rooms, dining table, shop windows, reception areas, newborn nurseries, room dividers, display areas, museums, and commercial shops.
PolyHolo, Imaginative, Colors, Displays, Glass, Table decoration
Attractive: enhance your most imaginative product displays.

Eco-friendly: no oxidation problem and provides up to 99% UV protection.
Glass type:Annealed, tempered ,curved…etc(All laminated)

Thickness:7mm (3mm+3mm) to 39mm (19mm+19mm)

Glass size:Up to 1,000mm x 3,000mm and more

Film size:1M x 20M by Roll for film

Shape:Any shape, including holes anywhere

Environment:-20℃ to 80℃ (-4℉ to 186℉)

Transmission:More than 80%